Herbalist & Alchemist Adaptogenic Line Honored as Botanical Product of the Year
Herbalist & Alchemist Adaptogenic Line
Honored as Botanical Product of the Year
Washington, NJ (June 7, 2019) — Herbalist & Alchemist's line of Adaptogen formulas created by herbalist David Winston RH(AHG) was selected as NutraIngredients-USA's Botanical Product of the Year 2019.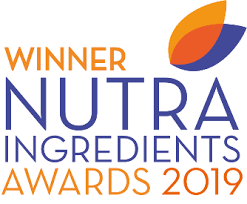 Winners are selected by a panel of independent judges including scientists, executives, journalists, and consultants who are experts in their fields. As NutraIngredients-USA explained the decision for this award: "Adaptogens are fast becoming the 50-year overnight success, and David Winston is the leader in this category. Herbalist & Alchemist's line impressed the judges with its commitment to true adaptogens, the product quality, and their intended uses. The judges were impressed with the line's focused approach, with adaptogens formulated for specific purposes, rather than the one-size-fits-all adaptogen message common in the industry."
"We're so pleased that the judges appreciated our approach to creating products that honor the personalization that contributes to the efficacy of traditional herbalism with the practicalities of today's distribution of health supporting products," said Herbalist & Alchemist CEO Beth Lambert.
Focusing on true innovation, long-term market success and cutting-edge research, the Nutralngredients-USA Awards honor the best and brightest in ingredients, finished products, companies, people, and initiatives in the nutrition and dietary supplements industry. The Nutralngredients-USA Awards are organized by Nutralngredients-USA.com, the key news source for the functional food & beverage and dietary supplement industries. While many of the award winners are chosen by an independent group of judges, the recipients of this award are selected by the publication's editors from among submitted nominations.
Company founder David Winston has been writing and teaching about adaptogens since well before they were all the rage. His educational materials on the energetics and combinations of herbs in formulas are used by herbalists across North America. His comprehensive book Adaptogens: Herbs for Strength, Stamina and Stress Relief, co-written with Steven Maimes and published in 2007, was far ahead of the trend and considered one of the definitive information sources on the topic. It includes references to hundreds of articles, studies, and research on adaptogens and supportive herbs. His new edition of the book referencing the latest scientific research is due out in the Fall of 2019.
The Herbalist & Alchemist Adaptogenic line includes:
---
About Herbalist & Alchemist:
Herbalist & Alchemist's products are formulated by company founder David Winston RH(AHG), an internationally known lecturer, author and ethnobotanist. For over 45 years, David has been studying, practicing, teaching and researching Chinese, Western/Eclectic and Southeastern American Herbal Traditions. David's world-renowned two-year herbal studies program has been educating Herbalists, Physicians, Nurses, Naturopathic Physicians, Veterinarians, and Nutritionists in the art and science of clinical herbal medicine for over 35 years. Herbalist & Alchemist's products, the majority of which are certified by OK Kosher, are available through practitioners and fine health food stores nationwide, and through TallGrass, Ltd. in Canada. Herbalist & Alchemist, which recently celebrated its 35th year anniversary, was the first herbal products company to become a Certified B Corporation™.
For More information:
Suzanne Shelton
Suzanne@SheltonGroupPR.com
847-922-5454